CONSEQUENCES OF OBSTRUCTIVE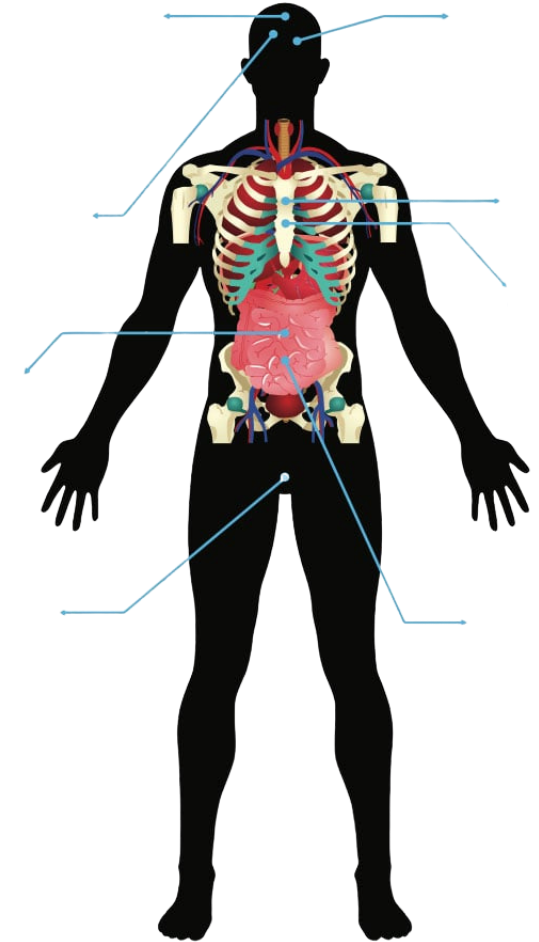 MOOD DISTURBANCE
Depression.
Anxiety.
Loss of motivation.
Shortened attention.
Moodiness & bad temper.
Poorer judgment.
1 of 8
DAYTIME SLEEPINESS
6-fold increased risk of car accidents.
Impaired concentration and memory loss.
Reduced work efficiency.
Reduced alertness.
Slower reaction time.
2 of 8
STROKE
Men with moderate to severe OSA were nearly 3x more likely to have a stroke.
OSA is often found in patients following a stroke.
Risk of stroke rises with severity of the disease.
3 of 8
HYPERTENSION
Sleep apnea is an identifiable cause of high blood pressure.
OSA is the leading cause of secondary hypertension.
4 of 8
CONGESTIVE HEART FAILURE
Moderate OSA have increased mortality rates.
New patients are screened for OSA.
5 of 8
DIABETES TYPE II
Lack of insulin control and poorly controlled blood sugars.
58% have OSA.
6 of 8
OBESITY
As sleep shortens or diminishes in quality, appetite for high- calorie food increases.
Obesity is the best documented risk factor for OSA. It is estimated that 90% of obese males and 50% of obese females have OSA.
The prevalence of OSA increases with body mass index (BMI).
Approximately 80% of OSA
patients weigh 130% or more of their ideal body weight.
7 of 8
SEXUAL DYSFUNCTION
Loss of libido.
Impotence.
8 of 8